SWITCH'UP it's NEW!
SWITCH'UP: on sale today!
Discover the Switch'up, the last innovation of Volx Products. It is a sliding antenna support that does not require the removal of the 4G antenna to perform the maintenance of the 5G antenna. This new product was initiated during a project to facilitate the maintenance of 5G antennas. These antennas are often difficult to access and are located above the 4G antenna.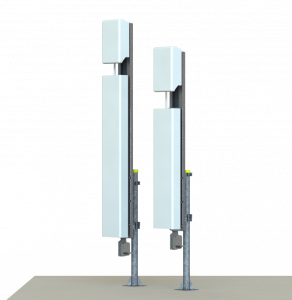 The innovation: A pivoting door on which the 4G antenna is installed. This door allows to move the 4G antenna without removing it from the support. The passage is thus free to slide the 5G antenna directly down to the bottom in complete safety.