Custom made and controlled internal manufacturing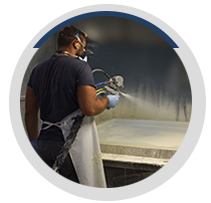 THE MANUFACTURING OF COMPOSITE PLATES IN OUR WORKSHOPS
Our Stratification team implements its know-how in the first stage of manufacturing camouflage solutions.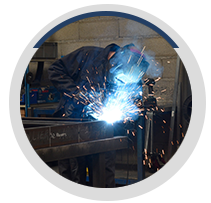 CUSTOM-MADE FOR THE REALIZATION OF SPECIFIC PROJECTS
In order to respect the technicial constraints of our customers, our Polyester and Metalwork workshops produce, cut and assemble all the according to the manufacturing plans.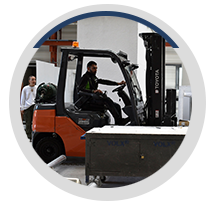 A TO Z MASTERY OF MANUFACTURING METHODS
The simultaneous collaboration of the Stratification, Polyester and Metalwork workshops ensures the smooth running of production operations and the reliability of our service.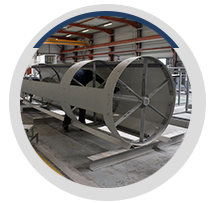 PRE-ASSEMBLY OF THE ELEMENTS IN THE WORKSHOPS
Our workshop check the assemblies between the polyester and metal parts, thus guaranteeing simple and quick installation on the site.
THE CONTROL OF THE OVERALL SITE BEFORE SHIPPING
Each workshop carries out a quantitative and qualitative check of its production before leaving for the site.